Description
New household healthy therapy instrument to treat hypertension,diabetes,rhinitis,cholesterol,cerebral thrombosis,Treatment watch
Laser Therapeutic Principle:
Semiconductor Laser Therapeutic Instrument has been developed base on modern laser medicine and clinical practice. It adopts low-level laser with the wavelength of 650nm, through specific parts of irradiation and using light radiation of laser and wavelength relation to change the biological characteristics and peel off the fat layer and cholesterol wrapped in the red blood cells, to improve the activity and oxygen carrying capacity as well as the deformability of cells, reduce the concentration of middle molecules in the blood, improve hem rheological properties and lower triglycerides and cholesterol, in order to effectively treat and prevent heat and brain diseases.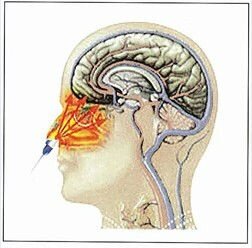 The comparision after 30 min by 650nm laser irradiate      
                             Before                                     After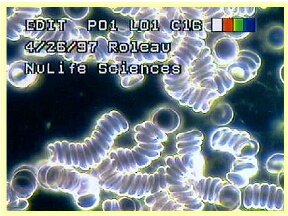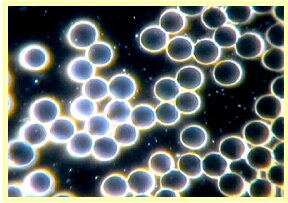 Features:
1)Safe, noninvasive physical therapy for cardiovascular disease and poor immunity treatment
2)Our semiconductor laser devices are used by high quality import laser head, which has the long life-span.
3)LCD screen display time, date and calendar also work as watch
4)Two outputs: Pulse and Continues, manual and automatic switch
5)Large capacity lithium battery for power supply
6)Scientific and unique design: nasal cavity and wrist acupoints irradiation combination
7) Accurate treatment effect: treatment effect proved by clinical trials.

Function:
1)Improving blood viscosity through laser blood irradiation.
2)Improving blood oxygen carrying capacity through laser blood irradiation.
3)Reducing blood-fat and total cholesterol through laser blood irradiation.
4)Quickly and effectively correct the abnormity of lipid metabolism and maintain the equilibrium level of the lipid metabolism in the human body through laser blood irradiation.
5)Improving the partial blood circulation around the nasal cavities and the immunological competence of the nasal mucosa membranes through irradiation the nasal mucosa.
Apply for:
Hyperviscosity, hyperlipemia, hyperlipidemia, hypertension, diabetes, ischemic heart and cerebral vascular disease caused by cardiovascular and cerebrovascular diseases, rhinitis, allergic rhinitis, acute rhinitis, chronic rhinitis, sinusitis and nasal polyps.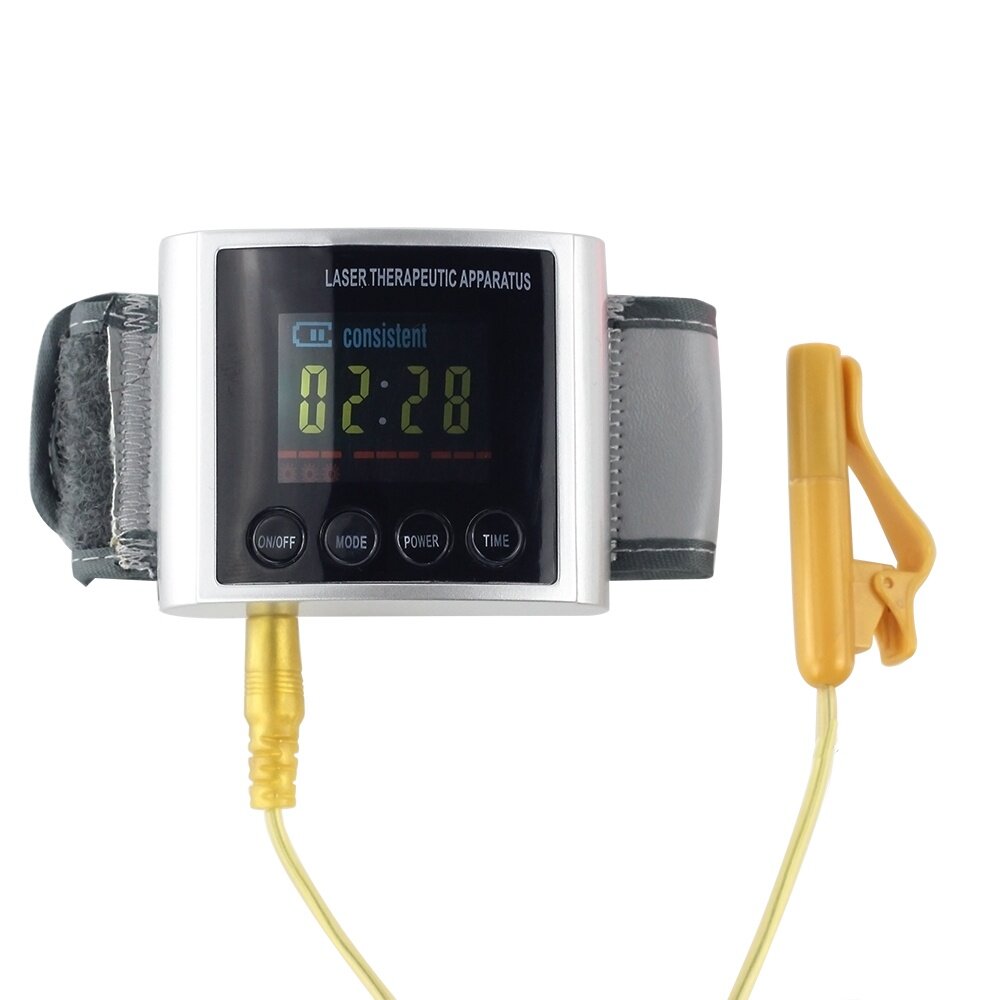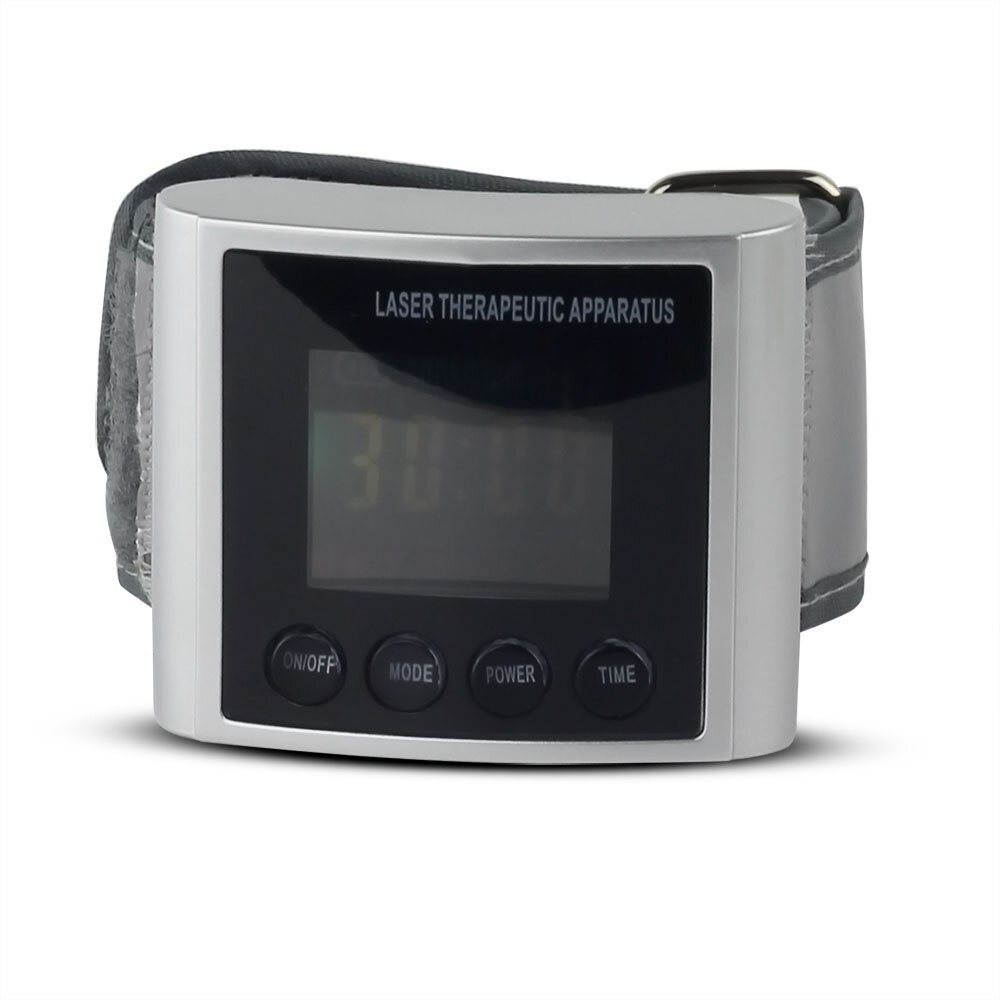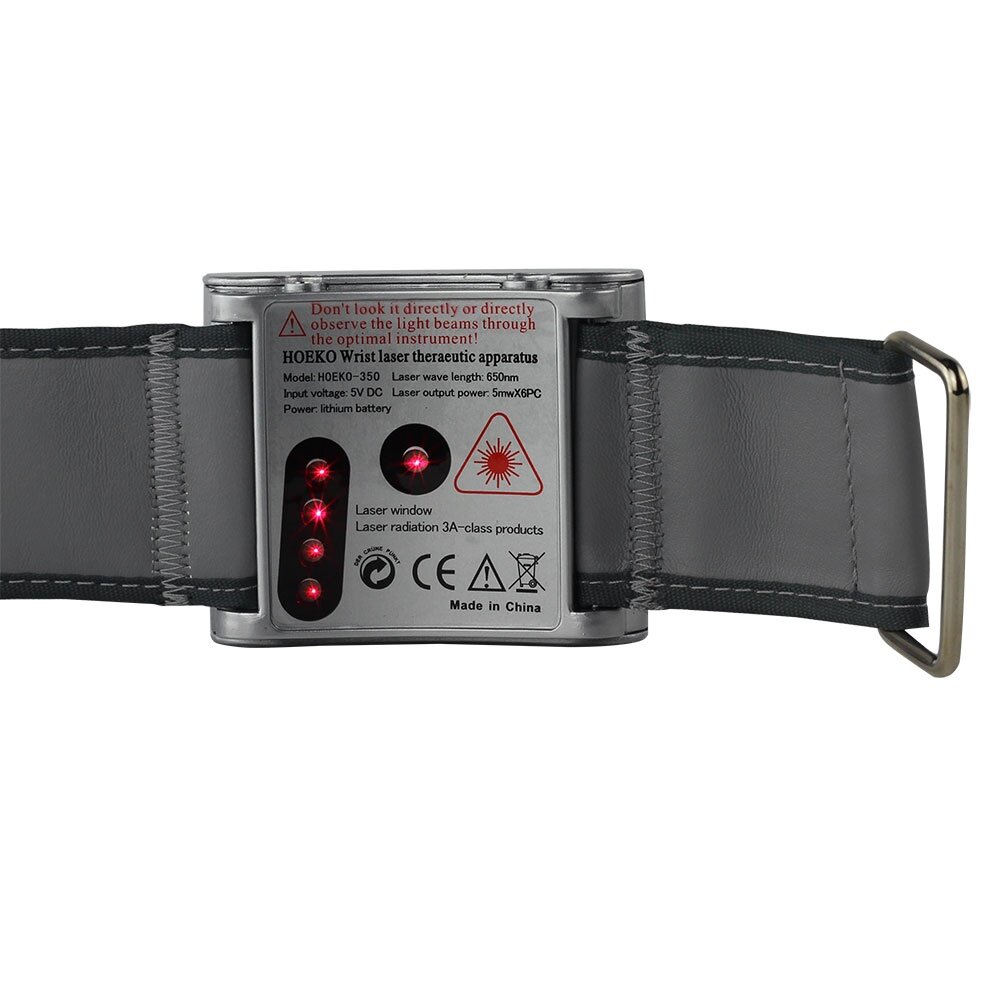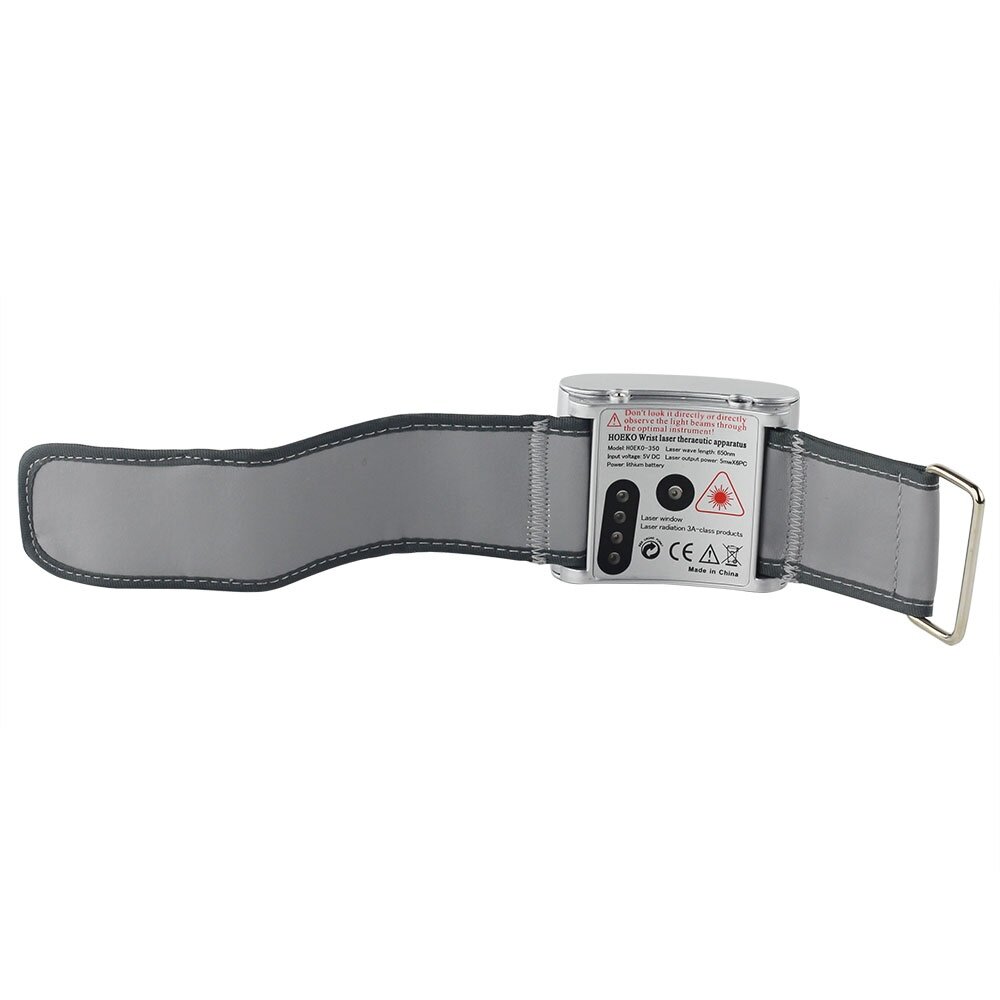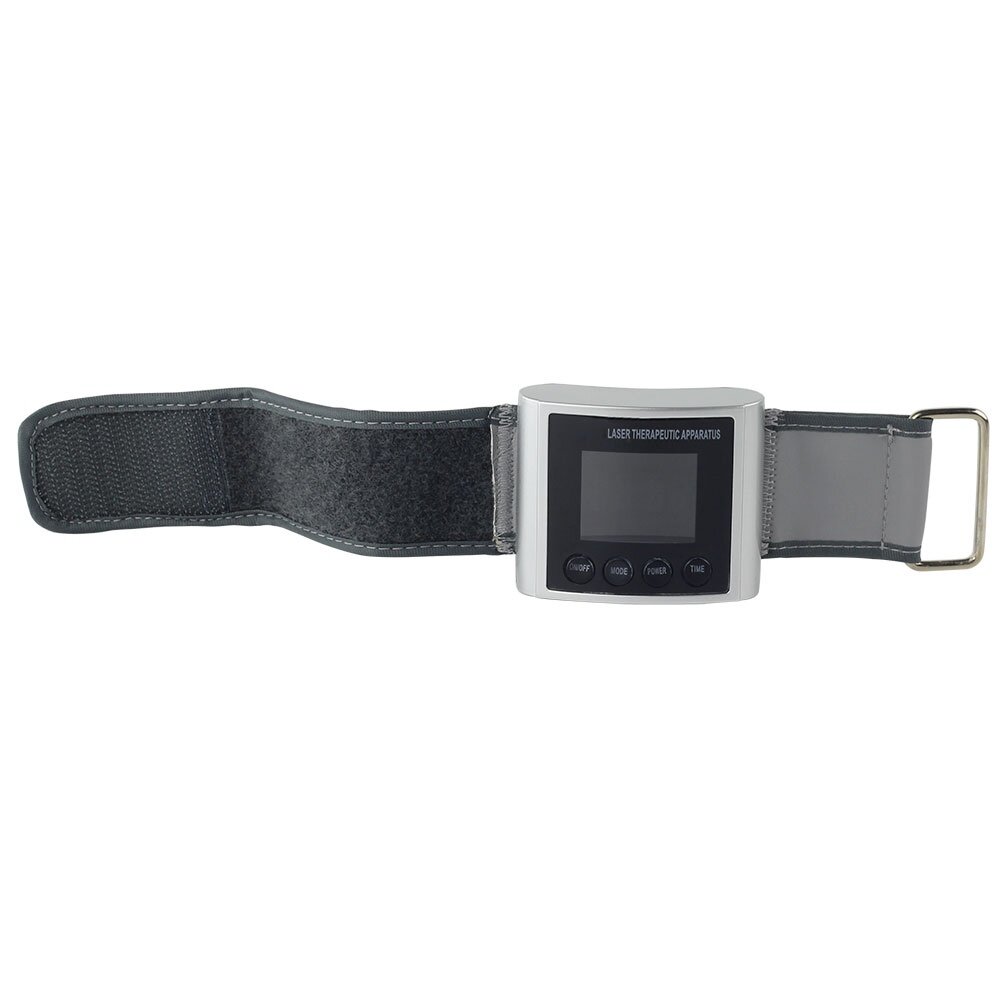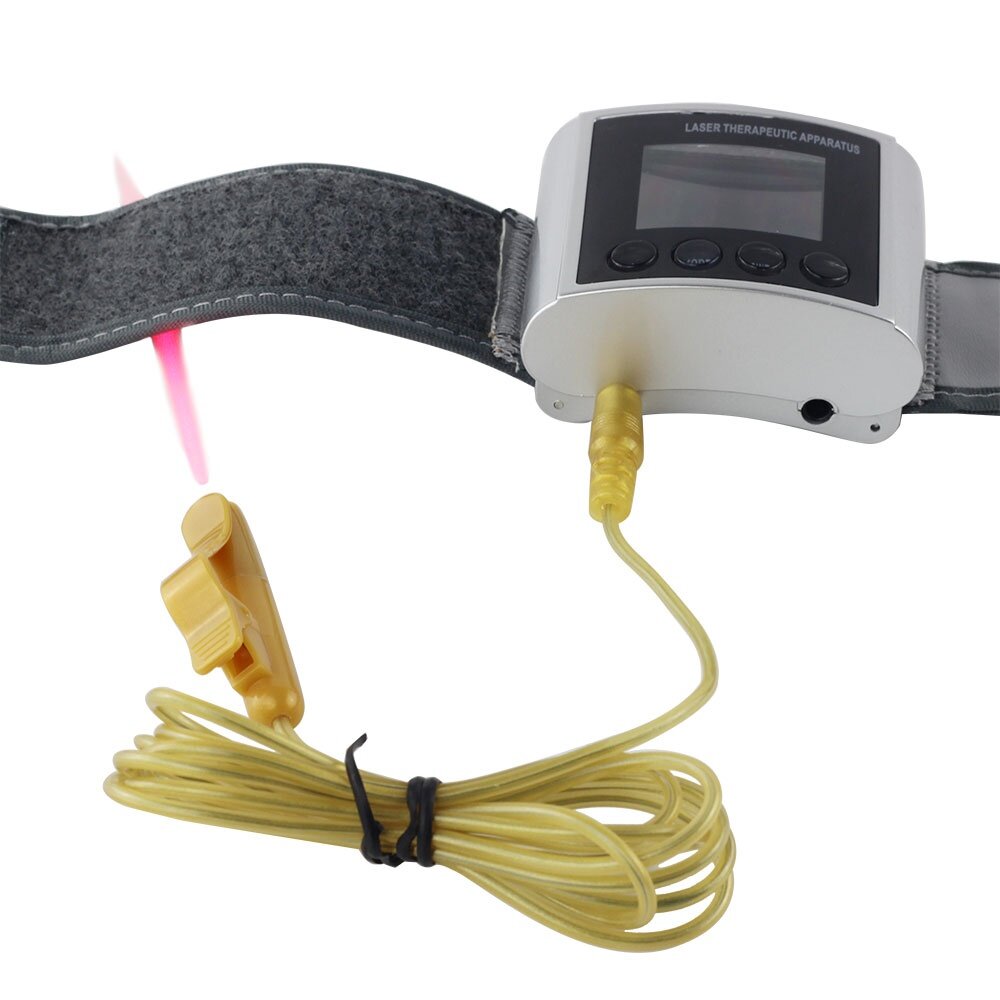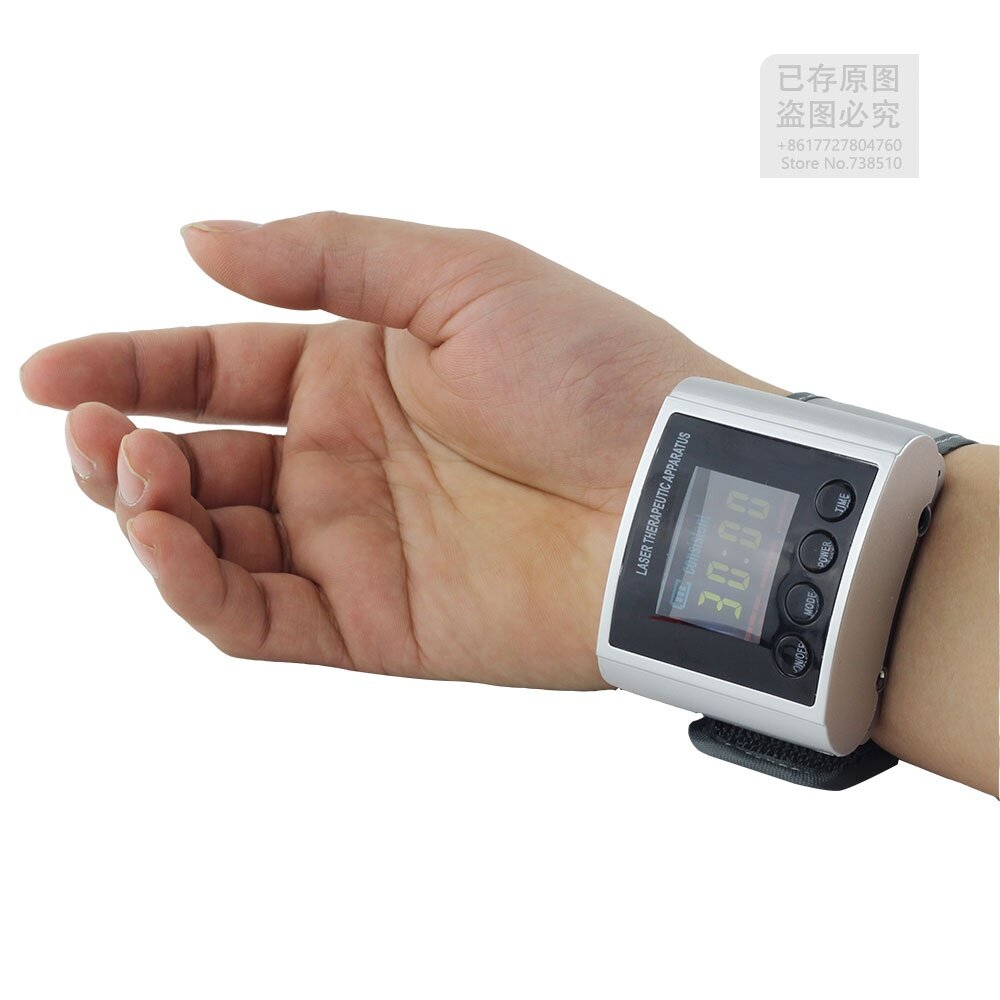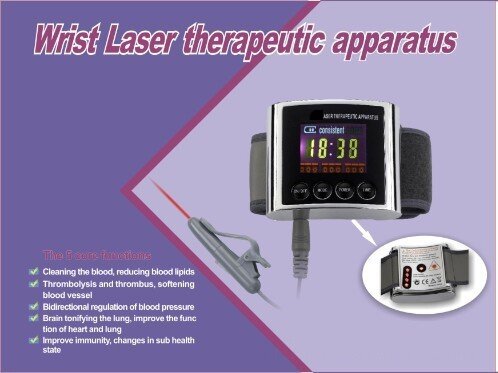 Technical parameter:
Laser medium : GaAlAs Semiconductor
Laser wavelength: 650nm
Terminate laser medium quantity : 6pcs.
single laser output :5mw
Terminate output laser control : 3 grade for adjustment.
time range: 10 minutes to 60minutes, and six grade for adjustment.
Battery voltage: 3.7 to 4.2V
Lithium ion battery output voltage:5.5V
Instrument power consumption:<1 W
Environment temperature:5°C-40°C
Relative humidity: 80%
atmospheric pressure:86kpa-106kpa